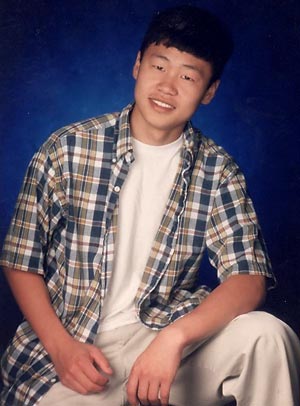 Brendan Butler was a skinny honor student from Idaho who wanted some help killing two acquaintances. Instead, he ended up dead, and three members of a Lake Forest family well known in youth sports have been charged in connection with his murder.
Such is the strange and sketchy tale that emerged Monday in court papers and interviews.
Butler, 20, was one of four adopted children of a local family in the mountain and lake country of Coeur D'Alene, Idaho. He was 5 feet, 2 inches tall, weighed 120 pounds and "fell into the drug milieu" after graduating from an elite area prep school, said Kootenai County prosecuting attorney Bill Douglas.
Last June, Butler hired six men to kidnap and rob the two men, according to indictments unsealed Monday in an Idaho court. One of the two men and his girlfriend were kidnapped and robbed.
Last October, a seventh person joined with the others to hatch plans to murder the same two young men who had been targeted the summer before, according to the indictments. They allegedly rented a motel room in Spokane, about 10 miles from Coeur D'Alene, obtained weapons and went to Butler's home seeking directions to the prospective victims' homes. Butler drove with at least one of the others to a remote location to find a place to dispose of the bodies and evidence, authorities say.
But the intended victims were never killed. Instead Butler's mummified body was found in a national forest campground outside Hayden Lake, Idaho.
The original six suspects were identified as Giovanni Mendiola, 32, Eddie Mendiola, 33, and Pierro Mendiola, 31, all brothers from Orange County; John "B.J." Altamirano, 25, Marco Antonio Garcia, 31, also of Orange County, and Justin Miller, 23, of Spokane. Giovanni Mendiola was charged with the first-degree murder of Butler and the robbery and kidnapping of one of Butler's intended victims and the man's girlfriend. The others — including Brian Weathersby, 24, also of Orange County — are charged with conspiracy to commit murder, kidnapping and robbery. All were taken into custody early Friday.
The Mendiolas are older brothers of basketball standouts Giuliana and Gioconda Mendiola of Lake Forest, who are on the University of Washington's women's basketball team — where Giuliana's play earned her 2003 Pacific 10 player of the year honors.
"Innocent until proven guilty," said their mother, Alicia Mendiola, fighting back tears Monday at the door of their Lake Forest home. "I'm in shock like everybody else.
"I just wish people would respect our privacy and not destroy a family until they have their facts together."
Giovanni Mendiola, 32, could be executed if convicted of the first-degree murder of Butler. He was denied bail.
The others would face maximum sentences of life in prison if convicted of a variety of charges, including conspiracy to commit murder, robbery and kidnapping. Bail of $1 million was set for each.
Idaho authorities are seeking to extradite all seven men, who are being held at jails in Santa Ana and Spokane.
Investigations are continuing, and further charges and arrests are possible, according to Douglas and Kootenai County Sheriff's Lt. Jerry Wiedenhoff.
U.S. Drug Enforcement Administration agents also were brought in after homicide detectives discovered undercover narcotics officers were already tracking several of the suspects for possible marijuana smuggling stretching from Canada to California, said Wiedenhoff.
As for the homicide, Douglas said, "This was good, old-fashioned police work that solved the case.
Who killed Brendan Butler?
Giovanni Mendiola gets at least eight years of life term in choking-stabbing death of Brendan Butler