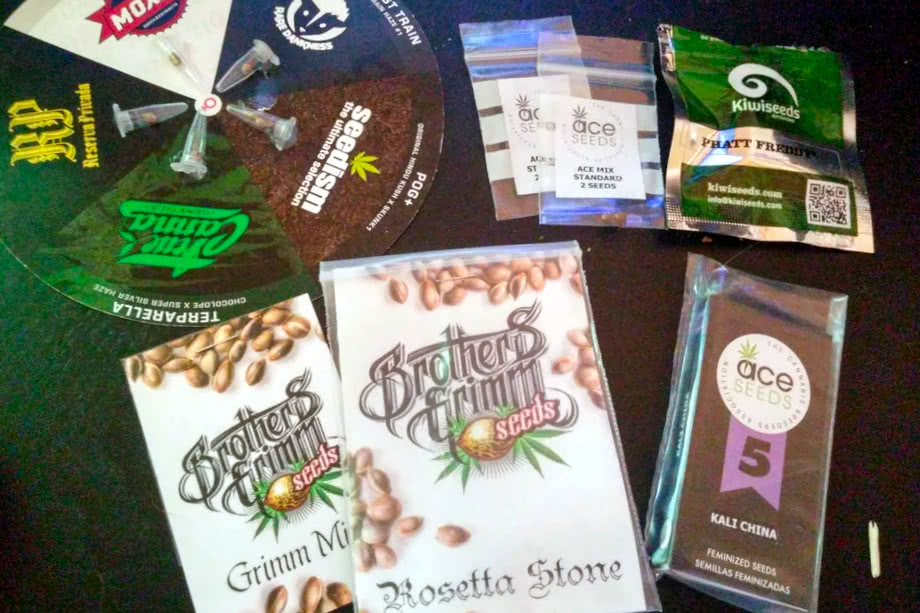 Learn how to buy weed seeds online with safe discreet shipping to the USA and worldwide. A complete beginner's guide to shopping at cannabis seed banks.
First time ordering marijuana seeds from the internet? Don't worry, as long as you stay away from scams and rip-off artists, purchasing weed seeds online is easy, even for beginners.
Using a Search Engine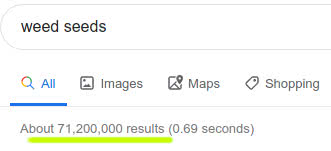 An online search for "weed seeds", "cannabis seeds" or "marijuana seeds" gives you millions of results on Google. There are so many websites that sell marijuana seeds, or at least claim to sell them, so where is the beginner to start?
While it's relatively simple for a business to appear in Google searches, it's a bit more difficult to build up a history of satisfied customers.
Running a great marijuana seed business is hard. If the business is doing a poor job handling their orders, that business will accumulate negative feedback online fast.

When considering which weed seed websites to buy from, always do a thorough search on the business and domain name (exampleseedbank.com) You might want to look a few pages deep just in case the business has covered up their bad reviews with fake reviews or promotional content. Try using the keywords "scam", "rip off" etc.  in your searches to help uncover complaints.
Getting Real Reviews
Fake reviews are everywhere nowadays, so let's try to find some legitimate customer reviews of cannabis seed banks. What matters most is that you'll actually get the seeds you pay for. That's why we are going to check customer feedback first to make sure we are shopping at a trusted seed bank. For this step we will reference a few other websites:

Reddit is a community-driven social platform, one of the most popular sites on the web. For cannabis growing, Reddit is a great source of helpful information from members in the various weed-themed subreddits, although there is also just as much poor advice and mindless fanboyism there, so take what you read with a grain of salt.

Seed Finder is a worldwide cannabis variety database with a ton of information. Their new seedbank review system (formerly known as Seed Cops) contains thousands of user-generated reviews for almost every major seed bank online. Visitors do not need to create an account to post their reviews on Seed Finder; the review system is open to everyone.

Trustpilot is a high-traffic customer review website that aggregates a trust score based on total reviews. It also allows the seller businesses to respond to or report bad reviews. Trustpilot is generally a good source for real feedback. However, any review system can be manipulated. Bad reviews could be made by competitors, while good reviews may be paid for.
Marijuana Seed Bank Scams and Rip-Offs Warning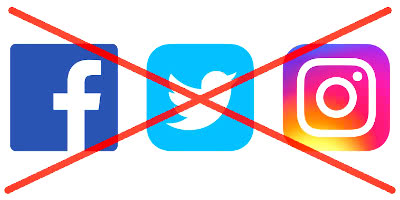 Better not to risk buying cannabis seeds on Facebook, Twitter, Instagram, Reddit or any social media website. They are filled with low life scammers, thieves, undercover cops… and the occasional good guy. Not worth it!
You will find seed trading communities on these platforms. But be careful because they are often manipulated by scammer mods and sock puppets. Anyone can create multiple accounts and vouch for themselves.
Also avoid websites using the insecure HTTP protocol. Any shopping you do online should always be done on the secure HTTPS protocol. You can confirm your secure connection by looking at your web browser's address bar – if you see a green padlock there (called a SSL certificate) then great! You have a secure connection and your payment information will be encrypted. If you see a struck-thru red padlock, or no padlock at all, then don't buy seeds there! An online thief can use a network packet analyzer to monitor that site's traffic and steal credit card details.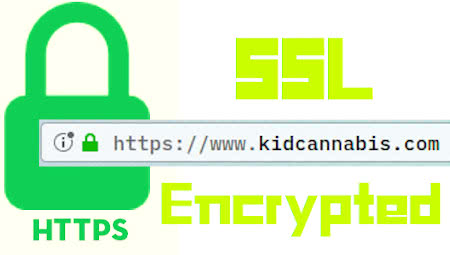 Finding the Best Seed Banks Online
A large portion of the websites you see online do not deliver into the United States, so that's a no-go for us U.S. residents. In this how to buy weed seeds safe online guide we will only be using marijuana seed banks that ship to the U.S.
For our example order we shall visit Seedsman.com to buy weed seeds online. The Seedsman cannabis seed bank company has the most positive feedback between the review sources above.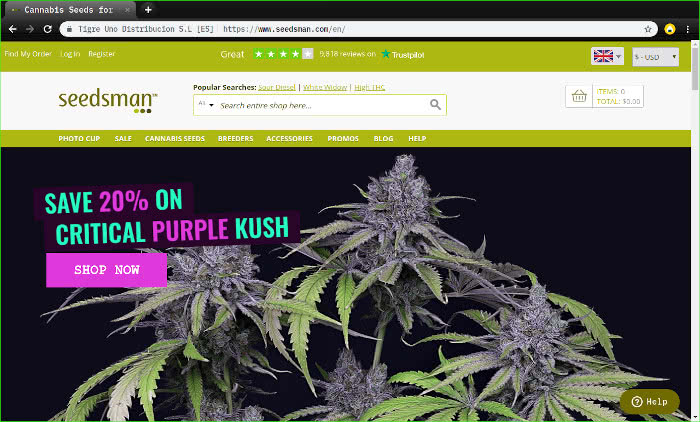 Picking the Best Seeds for Your Grow
As a beginner consumer to marijuana seed banks, you may be bombarded with unfamiliar words such as "indica", "sativa", "feminized", "autoflowering" when visiting a seed bank website. These are traits used to categorize the marijuana seeds.
Indica Seeds vs Sativa Seeds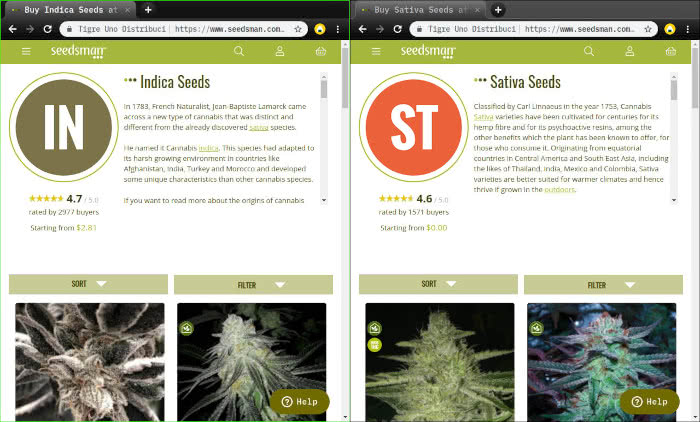 Indica (cannabis indica) and sativa (cannabis sativa) are two different but closely related species of the genus cannabis:
Indica Seeds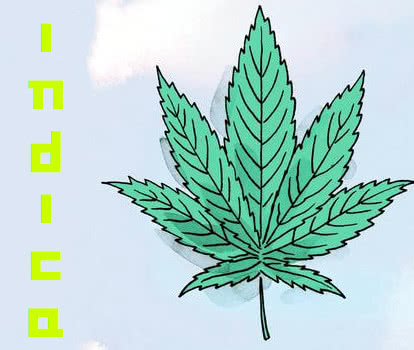 Indica plants are the shorter, bushier type of cannabis that grows quick and produces particularly dense, resinous buds. Traditionally, indica plants are grown in the Himalayas and surrounding regions, used for hash making or "charas". People who buy indica seeds usually do so for the ease of growth, fast growing time and renowned narcotic, sticky buds that indica has to offer.
Sativa Seeds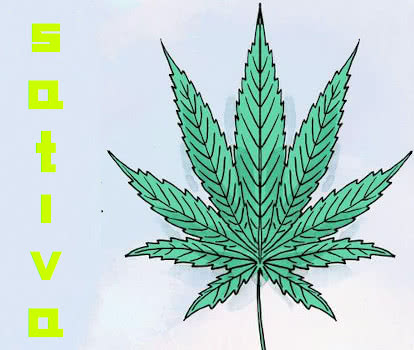 Sativa plants are the taller, more elongated type of cannabis that grows big and makes large, potent, semi-airy buds. Historically, sativa plants are grown in subtropical and tropical areas of the world, and serve a variety of use-cases. People who buy sativa seeds often do so for their elevated THC/THCV content, huge growth stature and alluring psychedelic, energetic effects.
Hybrid Seeds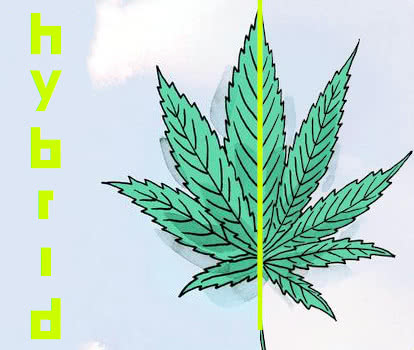 Indica/Sativa hybrids are crossbred varieties containing mixed indica and sativa genetics, made by pollinating one plant variety with another. Most cannabis seeds for sale online are in fact indica/sativa hybrids, the breeding possibilities make for very unique, flavorful and potent weed varieties. Varieties of cannabis are referred to as "strains", "cultivars" or "genetics".
Regular vs Feminized vs Autoflowering (Seeds)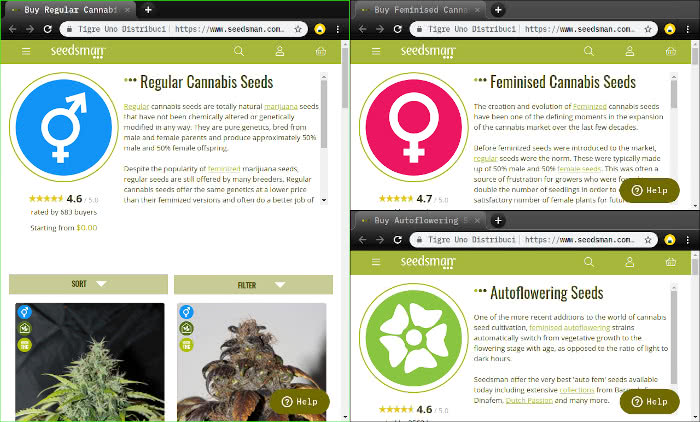 The marijuana plant is a dioecious species, meaning it has both male and female plants that are different from each other. The male plants grow the pollen sacs used by the female plants to produce seeds.
Regular Seeds
Regular seeds grow into both male and female plants upon germination. The exact number of male-to-female plants is different in every batch of seeds. Historically, regular seeds are the basis of natural breeding in the cannabis species. People who buy regular seeds are often breeders, and cannabis purists who prefer the "true" unaltered genetics.
Feminized Seeds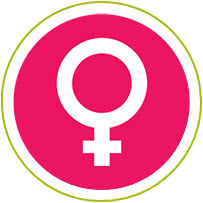 Feminized seeds grow into just female plants upon germination. This is not GMO, but rather a stress-induced breeding hack that triggers female plants to produce rogue male pollen sacs. The now "feminized" seeds contain only female double-X chromosomes, which means only female offspring. People who buy feminized seeds are many times under strict plant limits, or just don't want to deal with male plants in their garden.
Autoflowering Seeds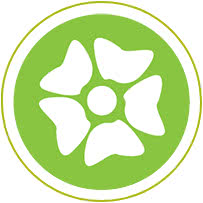 Autoflowering seeds are a new hybrid type of cannabis that has been crossbred with a wild hemp plant (cannabis ruderalis). Autoflowering seeds are unique in the way they finish their growth cycle regardless of the light hours present in their environment. People who buy autoflowering seeds are able to control their harvest dates under any lighting schedule.
Cannabis Seed Breeders (Brands to Buy)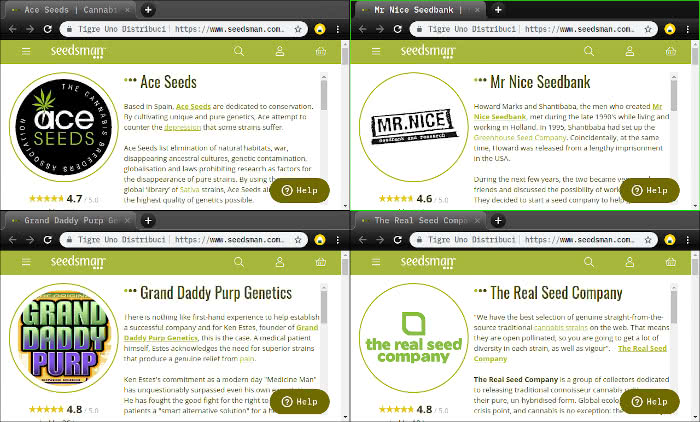 e
Hundreds of breeders (or brands) sell their seeds online. Many of these brands can be found on Seedsman (and other major seed banks too). From the classic est. 1985 Sensi  Seeds to new school breeders like Jinxproof Genetics. Here is a list of my personal favorite brands of seeds that grow well:
Ace Seeds
Bodhi Seeds
Brothers Grimm
Cannabiogen
Dark Horse Genetics
Devil's Harvest Seeds
Dinafem Seeds
DNA Genetics
Dutch Passion
Eva Seeds
FastBuds
Flash Seeds
G13 Labs
Grand Daddy Purple
Humboldt Seeds
Jinxproof Genetics
Kannabia
Kiwiseeds
Mephisto Genetics
Mr. Nice Seedbank
Nirvana Seeds
Rare Dankness Seeds
Reserva Privada
Seedism
Seedsman Seeds
Sensi Seeds
The Real Seed Company
Tropical Seeds
World of Seeds
Payment and Shipping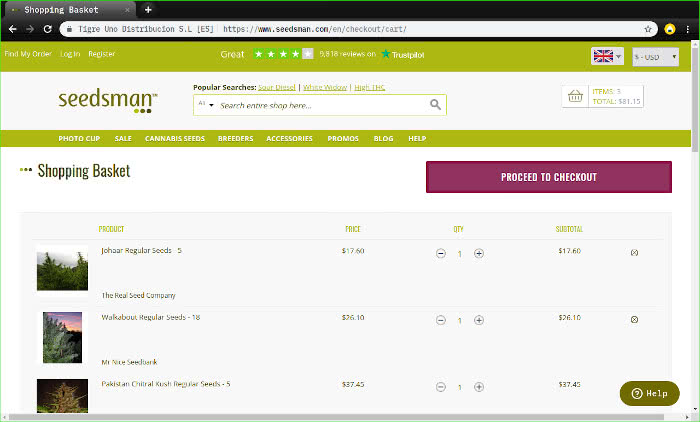 Most seed banks have the default currency set to Euros so make sure to change that to USD if you're using US dollars to pay. At Seedsman the currency option is at the top of the page.
Once you've picked all the seeds you want, go into your cart and you will see any free seeds you have earned, along with a shipping cost estimator. (Check the Free Seeds with Every Order page). It's only a few bucks for shipping to the United States.
Follow the checkout instructions and fill in the necessary information to complete your order.
Accepted payment methods
Credit Card / Debit Card
Check / Money Order
Bitcoin / Alt-coins
Bank / Wire Transfer
Cash
Note that prepaid debit cards don't work for overseas transactions, so a store-bought debit card will not work.
If you have any Bitcoin or other cryptocurrency this is really the best option to pay with. Reason one is that it is relatively anonymous. Reason two is that Seedsman gives you a bunch of extra freebies just for paying in Bitcoin (more details here).
Place your order and sit tight, your seeds should arrive in the mail within 3-10 days (for most areas).
Finished ~ Congrats
How about sparking up a phat doobie and watching Kid Cannabis next?!