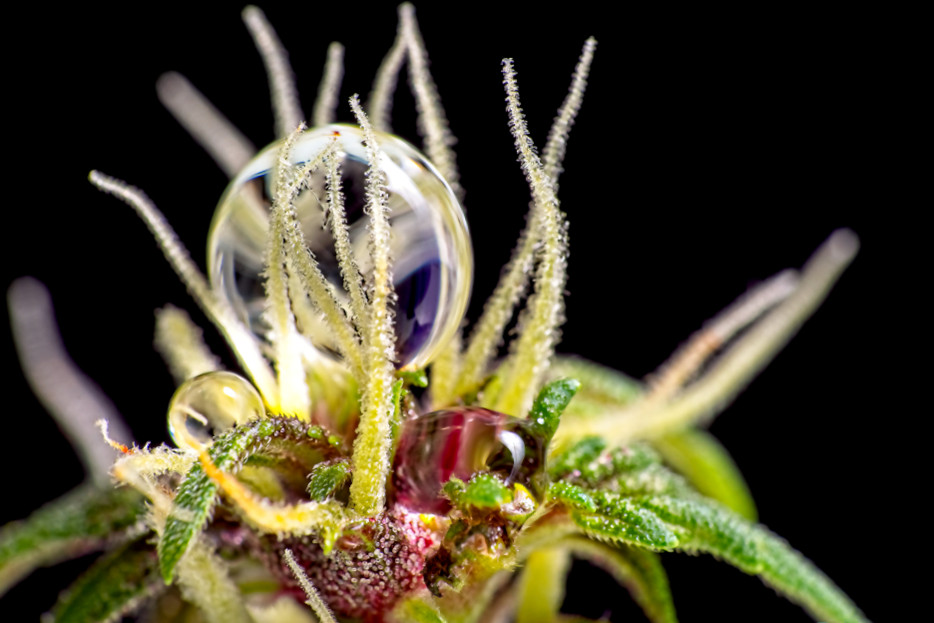 Learn how to take professional-grade photographs of cannabis plants, dank bud pics and frosty trichome macro photography. Plus, copy and paste the most popular weed #hashtags. Our cannabis photographer guidelines describe basic photography concepts that can help your photo's virility on Instagram, Tumblr, Pinterest, with your cannabis photography job, hobby, website, or just for fun.
Read our list of cannabis photography tips below, enter in the photo competition or skip to the bottom to see the most popular weed photography hashtags.
1. Use Great Cannabis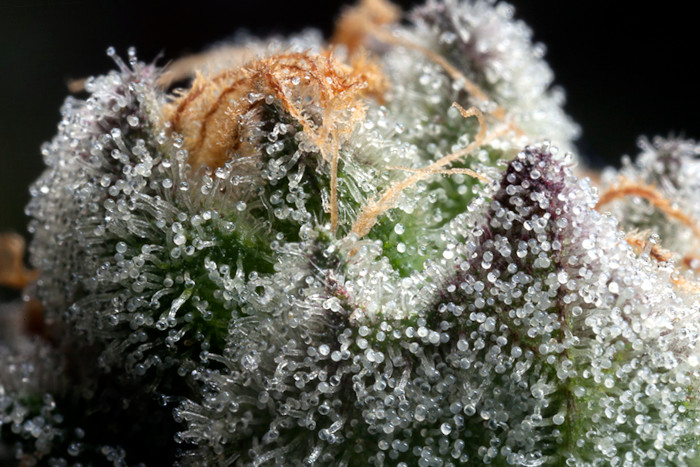 The truth is that even a terrible-quality photo of the dank is going to get more love and attention than a professional-grade photo of shwag weed. That's why finding good cannabis to take pictures is always a good idea.
2. Camera Quality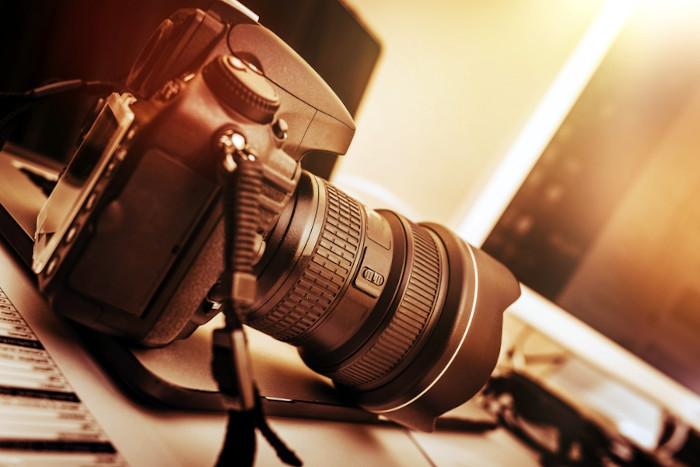 Using a good camera is the next step. While you can get away with using your iPhone or Android device, a better solution is to use a DSLR (Digital Single-Lens Reflex) camera.
Forget the megapixel myth promoted by phone marketers. Real cameras are better than phone cameras, and probably always will be due to the simple fact of sensor size. The sensor captures light that comes through the lens. The larger the sensor's size, the more light the camera can capture. With more light comes more detail.
A budget list of best DSLR cameras for cannabis photography:
Nikon D3500
Canon EOS 4000D
Nikon D5600
Canon EOS 250D
Nikon D7200
Fujifilm X-T100
Panasonic Lumix DMC-GX8
3. Focus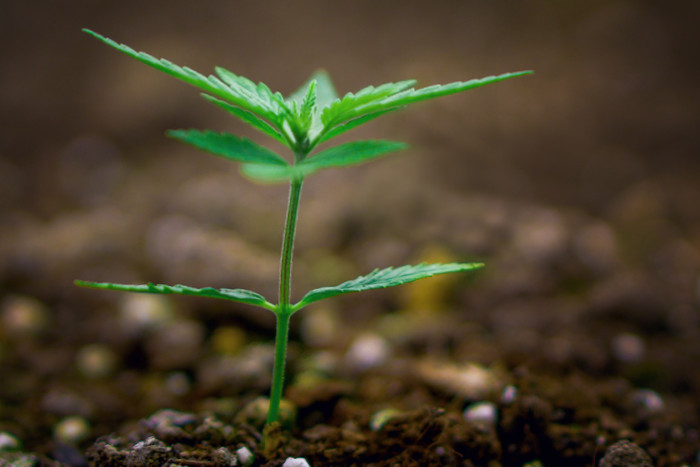 Focus is all about the focal point of your photograph. While using your camera's autofocus is an option, in magnified close-up or trichome macro photography, the focal point is finer than a few millimeters to get in focus right, and autofocus tends to jump around and focus on the background. Try using manual focus for close-ups in these situations.
Remember factors that may change your focus before your shoot, such as camera movement, auto-settings or any wind movement or rain that is moving the plant/buds.
4. Lighting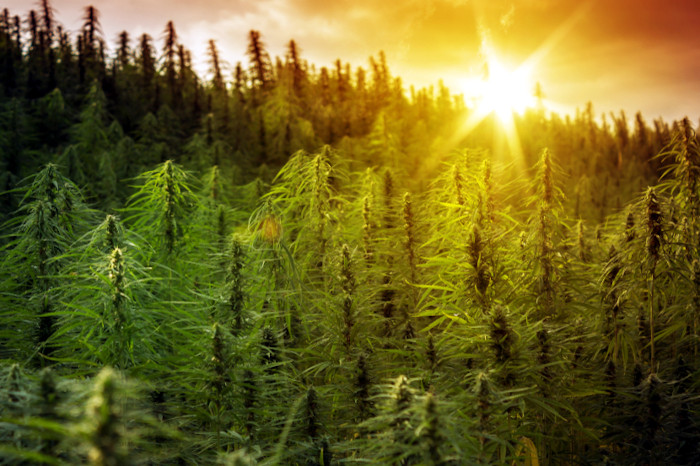 Lighting aspects including the intensity and time of day all factor into an outstanding cannabis photo job. Great buds look awesome in soft, embellishing light. Diffused light is ideal for the best picture quality. Intense light naturally makes strong highlights and shadows in the photograph. You can buy or make yourself a light diffuser which is just a piece of pale colored fabric put in front of the light source. When there is not enough light, a reflector can come in handy to amplify the light intensity.
With natural light, the time of day makes a big difference. Outdoors, the early morning is a great time of the day to take photos of bud plants, when the morning sun shines in and makes your buds gleam in the light. Before sunset is another magic time for cannabis photography, red and gold colors.

5. Point of View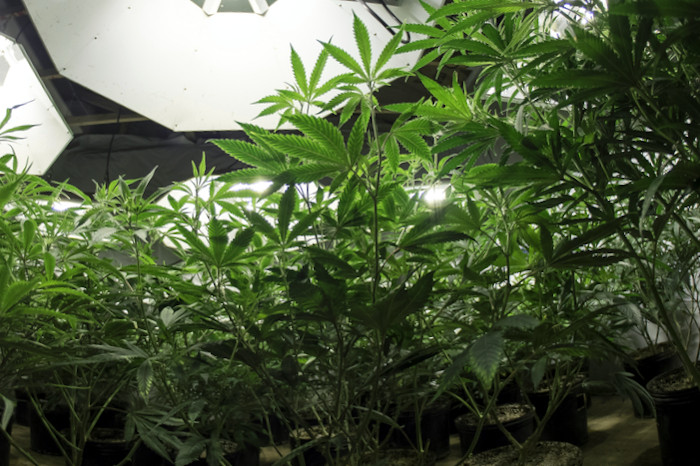 The point of view is the direction from which you are taking the photograph. For example, getting down below cannabis plants and shooting at different angles could make the plant look bigger, greener or perhaps an overhead image will convey something better.
6. Depth of Field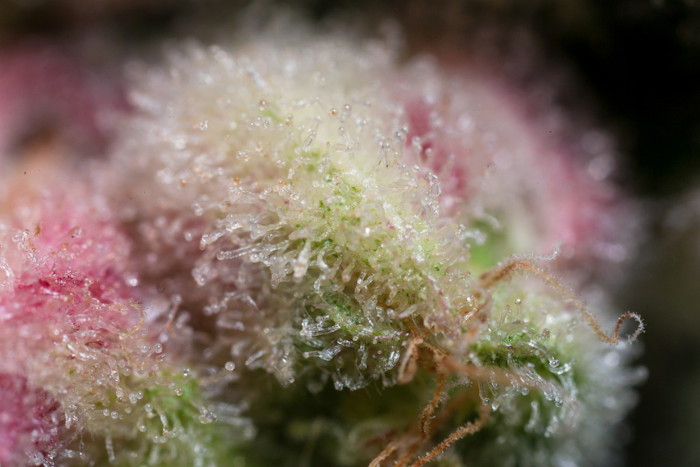 The background focus of the photograph compared to the subject can change the way your eyes respond to the image. This is called the depth of field and can be adjusted by changing the aperture. Many cameras have a setting for adjusting this, called AV (aperture priority). For a shallow depth of field (out of focus bg) the setting would be adjusted ~F4, whereas a higher aperture setting ~F16-32 keeps everything in focus, even the background.
7. Steadiness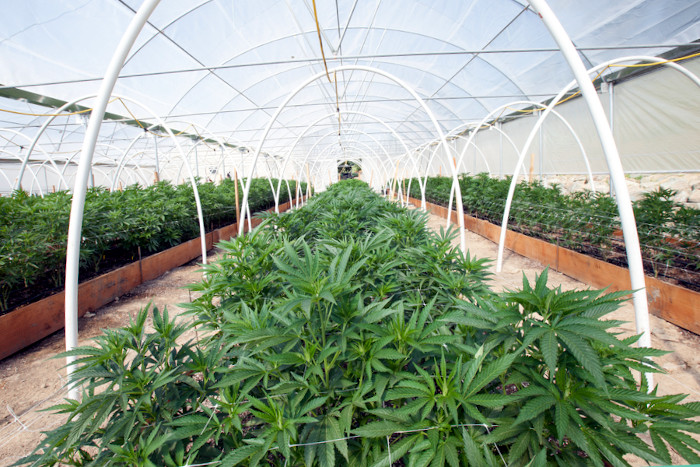 Tripods are a helpful tool for keeping your shots steady, which is very important for getting high quality images. For perfecting focus and control, a tripod is the solution. In a perfect world we would all be using tripods, but more realistically a steady hand is your best friend.
The plants like to move in the wind of course so that's also a factor.
8. Framing Techniques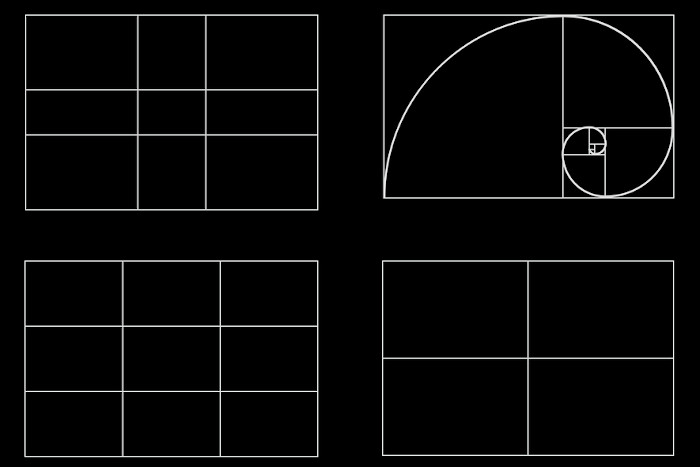 You may have already heard of the famous "rule of thirds" – 1/3 of the frame is the subject, 1/3 of the frame is the surrounding, and 1/3 of the frame is the background. This is a good rule of thumb to have in your head and also other interesting rules of photo composition such as the golden ratio (1.618:1) or the golden spiral (also called the called the Fibonacci spiral).
9. Trichome Macro Photography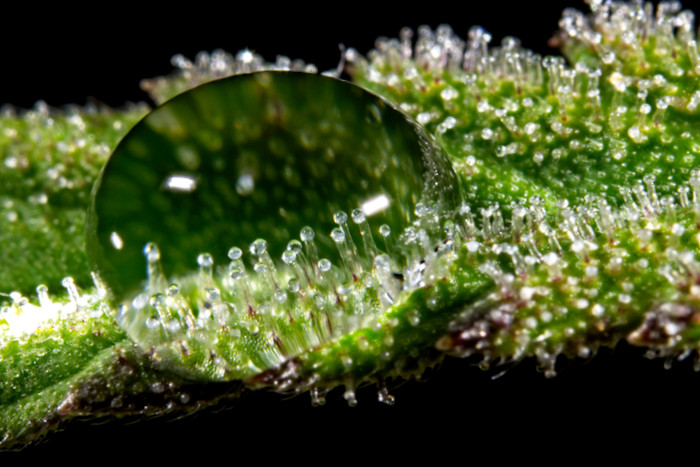 Trichome macro photography is hugely popular in the cannabis community. In order to take closeup macro photography of trichomes, a macro lens is needed to provide maximum magnification. The best macro lens for trichome photography include the Nikon AF-S Nikkor 85mm, Canon MP-E 65mm macro lens, VENUS 60mm or other similar models.
Standard camera flashes often don't work well for trichome macro photography, due to the light being blocked by the camera lens at close distances. A speedlight is used for these situations, such as the Nikon SB-R200.
Sturdiness is critical in macro work. For moving the camera, a macro stage like the Velbon Super Mag Slider is used along with a tripod and a remote to eliminate disturbances during macro shots. An automated macro rail for focus stacking can also be used.
Cannabis Photo Competition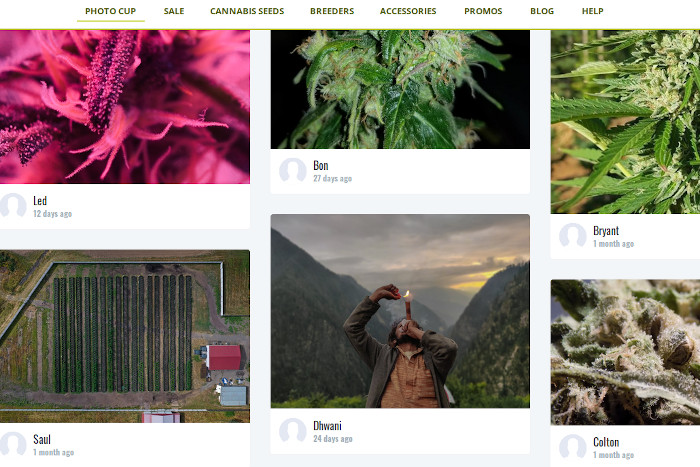 Lots of cash prizes, cannabis seeds and other goodies are being given away for the rest of 2019 at the Seedsman Photo Cup.
Let's go over the rules and how to win in a quick summary. For a spreadsheet with the prizes read How to Win Free Cannabis Seeds.
In the Seedsman Photo Cup, there are two main ways to win at each prize drawing. First is the Judges' Cup, which is a team of cannabis gurus including the world famous Jorge Cervantes. The Judges have openly admitted the standards by which they are choosing the winner cannabis photographs: "..image quality, lighting, composition, setting and creativity as well as the quality of the plant."
By using our photography tips above with some A-grade cannabis, you can get some really great shots to enter in and hopefully win.
The second way to win is the People's Cup, judged by anyone who visits the Seedsman Photo Cup entry page. You can vote on the pictures other people have submitted once you're there. In order to win the People's Cup you must get the most likes on your pictures.
Sound like a competition you would like to get in on? Sign up now with the official Seedsman Photo Cup entry form here:
Seedsman Photo Cup 2019 Autumn Entry

Weed Photography Hashtags
Weed hashtags copy paste list.
The best weed hashtags of 2020. Cannabis hashtags, marijuana hashtags and stoner hashtags.

30 hashtags per box.
#weed #cannabis #cannabiscommunity #terps #marijuana #thc #weedstagram #cbd #stoner #kush #cannabisculture #ganja #joint #smoke #hightimes #highlife #dank #indica #terpenes #high #sativa #smokeweedeveryday #dabs #highsociety #medicalmarijuana #stoned #cannabisindustry #smokeweed #bud #trippy
#weedporn #budporn #pot #instaweed #weedmemes #edibles #society #weedgirls #shatter #love #blunts #dab #weedlife #blunt #mmj #terps #growyourown #hybrid #ganjagirls #stoners #hydro #stonernation #wax #maryjane #vape #kidcannabis #smoking #marihuana #dope #haze